Wall Street just posted, "Investors brace for pivotal July after dismal first half!" As we read signs and hear news, our brain starts to process angry, fear, injustice, hopelessness, lack, etc. When we're bombarded with these negative thoughts, the battle is in the mind. Our minds run rampant, thinking in a damaging direction. We can feel as though we are stuck, locked down negatively and can't move forward.
The Bible says, "In a world of tribulation, be of good cheer; I have overcome the world," John 16:33. You may wonder, how?? When life is filled with uncertainty, stress, worries or many things you have no control over, your mind starts receiving, processing, and agreeing with turmoil. Therefore, unknowingly, you have formed a negative mindset. That seems so unfair. But unconsciously by meditating on the disappointments and challenges, you opened the door in the mind and formed a set of attitudes, social or cultural values, philosophy, frame of mind, and/or disposition of hopelessness. The result is a vicious cycle because of the way you've learned to cope with difficulty. You can't move forward; therefore, you are forced to live a in a world of frustration, depression and unproductivity.
Let's consider the big picture. A mindset is also formed with global pandemic, failing economy, decreasing income, declining health, and/or future uncertainty due to what lies ahead. We all desire security, safety, and want a sense of control over our well-being. Uncertainty opens the door for fear and can leave one feeling stressed, anxious, and powerless over the future. It can also drain anyone emotionally and trap a person in a downward spiral of endless "what-ifs" and worst-case scenarios about what tomorrow may bring. There's a way to better deal with uncontrollable circumstances, alleviate anxiety, and face the unknown with more confidence.
How to Respond to Uncertainty in a Changing World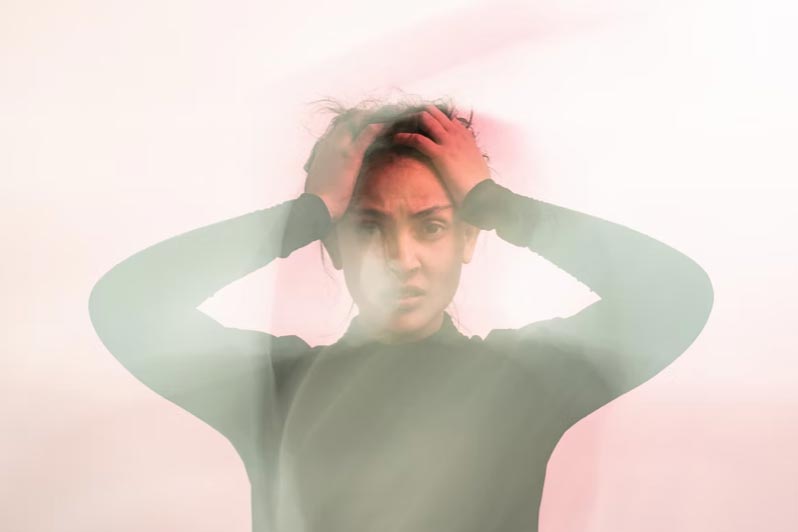 To live free and in peace, remove the present mindset and respond with God's authority found in His Word. "Do not conform to the pattern of this world, but be transformed by the renewing of your mind. Then you will be able to test and approve what God's will is—his good, pleasing and perfect will," Romans 12:2. To transform our mind, we declare a promise over negative thoughts or problems. God's Word cancels the lie of the enemy tempting us to give up. The promises in the Bible are our truth that stops any negative hold. Below is an example of how to renew you mind and to restore your future by decreeing the promises of God:
Global pandemic, I choose to resist and cancel in Jesus' Name the result of fear by decreeing the truth in God's Word, – "I will not fear, for God is with me; I will not be dismayed, for I belong to my God. He will strengthen me and help me; God will uphold me with His righteous right hand," Isaiah 41:10.
Failing economy, I renounce the effect of hopelessness and receive God's promise to deliver me – "And there shall be a time of trouble, such as never has been, but at that time, we are God's people and we shall be delivered…" Daniel 12:1.
Decreasing income – I reject and cancel any lack I've knowingly or unknowing agreed with and receive God's provision. "My God will supply every need of yours according to his riches in glory in Christ Jesus," Philippians 4:19.
Declining health – I renounce and reject any agreement I've made knowingly or unknowingly that I will not get well. "I pray and receive that all is well with me and that I am in good health and all is well with your soul," 3 John 1:2.
Future uncertainty – I break the agreement with fear, anxiety and stress in Jesus Name. I choose to receive the promise, "I will not be anxious about anything, but in every situation, by prayer and petition, with thanksgiving, I present my requests to God," Philippians 4:6.
When these promises are prayed, the lie of the enemy is cancelled and one's mind is renewed with hope for the future. It changes the way we think to create a better life for ourselves and also, allow us to live a life that honors God. There is no power over us that God's Word does not have power over. "For the word of God is quick and powerful and sharper than any two edged sword..," Hebrews 12:4. When we define the wrong pattern of thinking, cancel it by decreeing a promise over the negative mindset, then our reality of hope in an uncertain world is, "I am of good cheer. I have overcome the world!"!!