Know the Signs and Respond Effectively
A suicide attempt left 16-year-old varsity cheerleader, Emma Benoit, paralyzed, but propelled her on a mission to use her painful experience to help others find hope, and shine more light on the fact that 20 young people die every day by suicide in the United States.* Her story demands our attention for the need of awareness and the necessity of bringing hope to this generation.
The suicide rate for teenagers is climbing. "It is now the third leading cause of death among young people aged 15–24, and the second leading cause of death among college students. For every completed suicide, estimates assert that there are as many as 25 attempted suicides." * As Christians, we want to be able to help those who consider or attempt suicide to choose a future and a hope instead. Why do so many of today's teenagers consider death their only option? How can we help teenagers learn effective ways of dealing with their problems?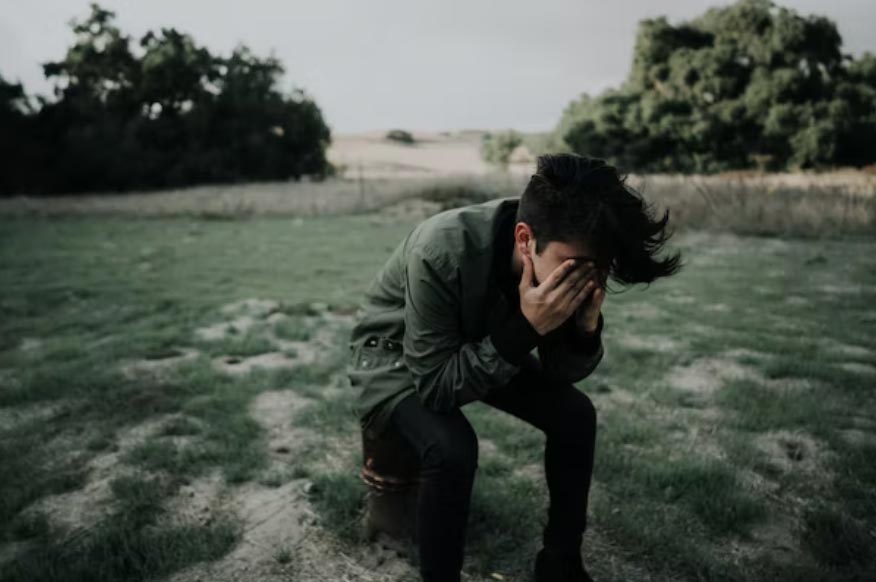 Our first concern should be to pray for sons/daughters and to enlist others to pray. At the same time, take steps to determine whether he/she's clinically depressed. Behaviors such as painful introspection, negative self-concept, dramatic mood swings, episodes of moping and crying, withdrawal and isolation, fatigue and other unexplained physical ailments, poor academic performance, and outbursts of anger and overt acting out are common symptoms. If any of the following are present and persist for more than two weeks, you should seek appropriate help immediately. The following are steps one can take to identify and to support your child.
Be Proactive. "Be sober-minded; be watchful," I Peter 5:8. 
Focus on what you can control. Maybe your child is just having a bad day, but when signs of mental health troubles last for weeks, don't assume it's just a passing mood. Don't wait for them to come to you. You might start by saying, "You seem sad. I'm open to talking about this, because I love you and I care what happens to you."
Listen even if they are not talking. "Be quick to listen, slow to speak and slow to become angry," James 1:19. 
Recognize and watch for major changes in your child's sleep patterns, appetite, and social activities. Self-isolation, especially for kids who usually enjoy hanging out with friends or playing sports, can signal serious difficulties. If your child is struggling more than usual with schoolwork, chores and other responsibilities, these are additional signs you shouldn't ignore.
Build trust. "Be devoted to one another in brotherly love," Romans 12:10. Realize that your child might be facing suicide risks you haven't considered. Here are some things that can cause young people to think about ending their lives: Loss of a loved one to death, divorce; bullying (in person or online); discrimination, rejection, racism, family history of suicide or mental health difficulties; stigma (the belief that it's wrong or shameful to talk about mental health or suicide).
Restore hope. "He heals the brokenhearted and binds up their wounds," Psalm 147:3. 
Define challenges, give unconditional love and set healthy goals to restore hope. Try not to dismiss what you're seeing as "teenage drama." Never assume your child is exaggerating or playing games if they say or write: "I want to die." "Nothing matters." "I wonder how many people would come to my funeral?" "Sometimes I wish I could just go to sleep and never wake up." "Everyone would be better off without me." "You won't have to worry about me much longer."
Respond with understanding. "Encourage one another and build one another up," 1 Thessalonians 5:11. 
When your child talks or writes about suicide, you may feel shocked, hurt, or angry. You may even want to deny what you're seeing or argue with your child. These feelings are natural and valid, but it's essential to focus on your child's needs first and foremost. Your goal is to create a safe space where your teen can trust you to listen and express concern, but without judgment or blame.
Synergize. "We are laborers together with God," 1 Corinthians 3:9. 
Get professional help right away. If your teen is self-harming, or you sense they're at risk for attempting suicide, take them to the emergency department of your local hospital. Fast action is crucial when things have reached a crisis point.
If you see signs of suicidal thoughts but don't sense an immediate crisis, you still need to take action. Reach out to your pediatrician or local mental health providers who treat children and teens. Explain what you're seeing and hearing and schedule a mental health evaluation. Health care providers can help you and your teen create a safety plan that covers: Warning signs or triggers your teen feels will lead to suicidal thoughts; Possible steps to help them cope when they feel triggered; Sources of support: family, friends, teachers, mentors and others; Emergency contacts and steps to take if things get worse.
Remember:
If you are worried about your child, you can call the National Suicide Prevention Lifeline at 1-800-273-TALK (273-8255). This free lifeline is open 24 hours a day, 7 days a week, from anywhere in the United States. Lifeline team members are there to listen and help you find the resources you need.
You can also learn more about Focus on the Family's teen suicide prevention online training,